BEN&JULIA STUDIO IS A BERLIN BASED DESIGN + FILM STUDIO
Fine Art Direction / Film directors duo for Special projects + Artvertising
Ben&Julia Studio is a creative Studio established in Berlin since 2009 and founded by the French/Swiss duo of multidisciplinary artists: Julia Gaudard & Benoit Créac'h,
The studio (2000 Square feet) is divided into three independent spaces:
1. A workshop dedicated to the creation of sculpture, costume making, puppets, models and painting and which includes a gallery space MauerGallery.com
2. A fully equipped photo and video studio, always ready to film.
3. A post production store dedicated to Editing, Animation & Grading.
The studio's creativity is matched only by the quality of their clients: Swatch, Volvo, Nike, Diesel, Klarna, BT, Orange, Canal +, Jeni's Ice Cream to name a few.
Always on the edge between art and commerce, radically different, always inspired, joyful and productive are the qualities that best define the creative duo, take a look at their website to better understand the magnitude of the creative energy they are dealing with: https://www.benandjulia.com/
Their participation and conference in the festivals are always a very anticipated moment for the aficionados of offbeat humor, creativity and "Real Talk" on the industry, cf. OFFF Barcelona, Pictoplasma Berlin - New York, Playgrounds Festival NL, Cannes Lions, FITC NL, Fetes de l'anim FR.
Their series Tino Pizza has been selected in 2021 in more than 20 festivals, resolutely politically incorrect and a necessary critique of social networks the project has won the grand prize of the NCCC Film & Animation Festival (USA), at the New York Animation Film award (USA) and Social World film Festival (Italy)
As artists, their work has already been exhibited in 3 national museums Design Museum in Helsinki, Gaîté Lyrique Museum Paris, Art Museum of Monterrey, Mexico, as well as Projection Mapping on the Centre Pompidou Paris and Lives painting and Performance during Art Basel CH, Luzern blue Balls Festival, Illustrative Festival DE and the Volvo Art Session in the main station of Zurich.
CONFERENCE & WORKSHOP
2017 | OFFF Festival | Barcelona
2014 | Cannes Lions | Cannes

2013 | FITC | Amsterdam

2013 | Hyper Island | Karlskrona

2012 | Fête de l'Anim - Guests of honor | Lilles

2011 | Faux Images | Berlin

2011 | Pictoplasma Festival | Berlin

2011 | Playgrounds Festival | Netherlands

2011 | Pictoplasma Festival | New York

Ben&Julia Films and Artworks have been showcased in Paris over the Centre George Pompidou, at the Digital Art Museum La Gaité Lyrique, Blue Balls Festival Luzern, Scope Art Basel, Zürich Hauptbahnhof, Pictoplasma Berlin, Torontoland Toronto, Museum for Contemporary Art of Monterrey, Design Museum of Helsinki.
ADDRESS
Ben&Julia Studio
Harzer straße 111-112 | 12435 Berlin
Cell: +49 (0)176 305 581 95
Office: +49 (0)30 917 082 68
Email: info@benandjulia.com | www.benandjulia.com
LET'S CHAT!
For more information, to reach out regarding your dream project, or just to say Hello!
We look forward to hear from you :)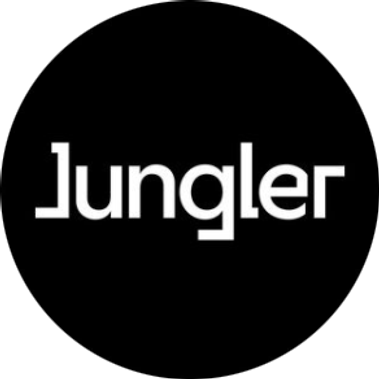 Ben&Julia Studio is represented in France and French speaking territories by Jungler*, our partner for the production of commercials, series and films.
Please contact: Sebastien Pribile / Executive Producer

*Jungler, a Wanda Company.